Security Guard Service – Top 10 Security Services In Bangalore for Safe Environment
Balram is one of the reputed top 10 security agencies in Bangalore offering security services all over India & Bangalore. We provide trained security guards services in Bangalore to any business establishments, residential apartments, a person or a property. Our management is driven by our MD. Major Prashanth Rai, An Ex-Infantry Officer of the Indian Army, has years of experience in security industry.
Balram employs manned security guards in Bangalore & all over India. We cater our security services to Hotels (3 Star & 5 Star), Shopping Malls, Business Tech Parks, Corporate Companies, Manufacturing industries, Residential Apartments, Pubs, Restaurants & retail based stores.
Our security guards services in Bangalore are trained for several days and hours of field handlings. The main focus of our security agency in Bangalore is to provide maximum safety & satisfaction to our clients.
Below are the 5 strong reasons to consider us for all of your security requirements
Feel Protected: Give peace of mind & sense of security to your corporate employees & customers with our private security services

Prevent Crime: Balram Security for the best protection from thieves, one of the top 10 security agencies in Bangalore to make them think twice before targeting your premises

Residential Safety: Stay away & protect your home or apartments from domestic violence, unknown suspected guests, robbers.etc with our professional security guards in Bangalore

Promote Visitors Management & Safety: Being one of the leading security companies in Bangalore, we have sophisticated systems & strong guards to manage visitors effectively

Handle Emergencies effectively: Hire our trained & licensed security personnel. We are in the list of top 5 security companies in Bangalore to handle to medical related emergencies and natural calamities.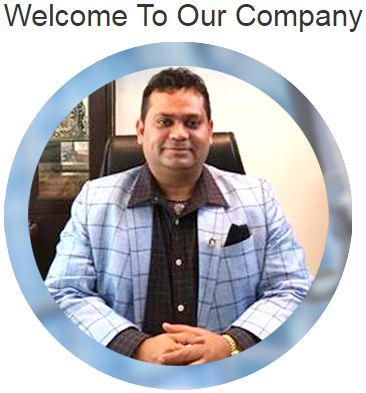 About Our History
Balram Corporate Services (Balram) came into existence in the year 2006 and since then it is providing world class Security and Allied services to a wide clientele base spread across Karnataka. The Company is competently handled by our managing director Major. Prashant Rai.
How we make Challenge
Our security personnel continue to provide the most professional security services available in and around Bangalore. Prior to placing our security personnel we ensure he/she is well prepared to handle with real world challenges.
How we get Success
Leveraging on our team of trained and dedicated personnel, we execute with quality and assure in a well-planned and efficient manner, thus offering our clients complete solutions. This is how we have grown to this stature in over a decade.
Testimonial from Happy Clients
What people are saying about Balram Corporate Services

This is to certify that M/s Balram Security Services is providing excellent Security services in our apartment premises. They have been associated with our apartment for the last 3 ½ ...
Anriya Dwelllington Apartment.

Dear Prashant,As part of our continual Assessment of Services rendered by M/s Balram Security Services, we take the pleasure and opportunity to convey that your services with us have ...
Akme Projects Ltd.

With regard to subject we take this opportunity to thank one and all from Balram Security Services for their complete involvement and their conducts shown on August 15, ...
Sobha Daffodil

M/S.Balram corporate service pvt ltd are providing the Security Services to us (Mantri Sarovar apartment complex) since January 2013. We are Satisfied with the services extended by ...
Mantri Sarovar Apartment Owner's Association
Previous
Next
Our Trusted Brands
Make the priorities of our clients "The Highest Priorties"